1) Quality and Safety Standards: Legal cannabis dispensaries are regulated by the government and must adhere to strict quality and safety standards. This ensures that the cannabis you purchase is free of harmful pesticides, toxins, and contaminants. Furthermore, legal dispensaries are required to test their products for potency and purity, so you can be sure you're getting exactly what you paid for.
2) Knowledgeable Staff: Legal dispensaries employ knowledgeable and trained staff members who can help you find the right products for your needs. They can provide guidance on the different strains, products, and consumption methods available, and can answer any questions you have about cannabis.
3) Legal Protection: Buying cannabis from a legal dispensary protects you from potential legal trouble. In most states where cannabis is legal, it is still illegal to buy or sell it outside of licensed dispensaries. By purchasing from a licensed dispensary, you are complying with the law and reducing your risk of legal trouble.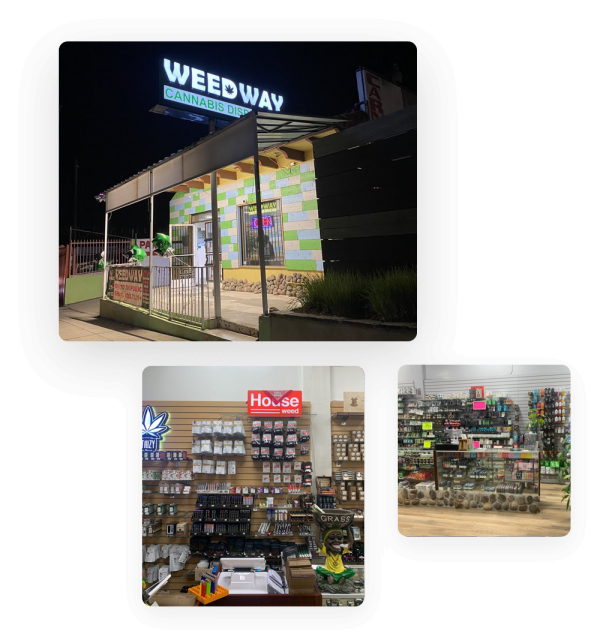 Shop Online for Cannabis Products at WeedWay – Legal Cannabis Dispensary
4) Variety of Products: Legal dispensaries offer a wide variety of cannabis products, including flowers, edibles, concentrates, topicals, and more. This variety allows you to find the products that work best for your needs and preferences.
5) Community Support: Legal dispensaries are often locally owned and operated, which means that your purchase supports the local economy. Additionally, many legal dispensaries are involved in community outreach and support initiatives, which helps to reduce the stigma surrounding cannabis use and promotes positive change in the community.