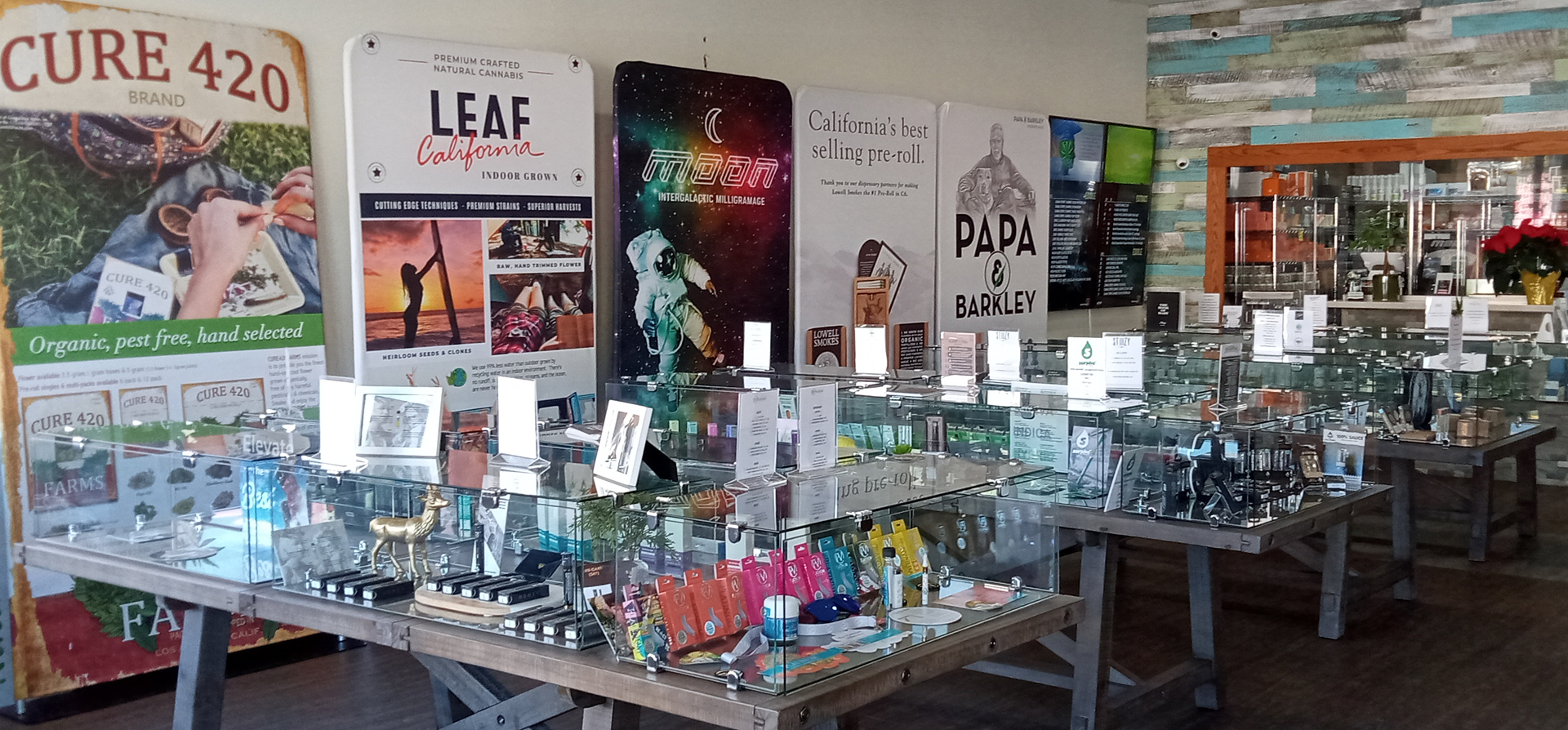 WeedWay Cannabis Dispensary (LIC NO. : C10-0000340-LIC) is the nearest cannabis dispensary to La Crescenta, La Canada Flintridge, Glendale-Montrose. Sunland Tujunga cannabis dispensary is a 5 star cannabis boutique serving Shadow Hills and Lake View Terrace. Weedway started delivery near Sunland, Tujunga, Glendale, Montrose, La Crescenta, La Canada, Shadow Hills, and Lake View Terrace. Cannabis Dispensary near you when you live in La Crescenta and La Canada. Just drive down Foothill Blvd to your nearest marijuana dispensary for affordable weed. Legal Cannabis dispensary near me is Weed Way. Visit our website weedway.com for pricing and product availablility. You may order online @ weedway.com to have it delivered to your door if you live in Sunland, Tujunga, Shadow Hills, Lakeview Terrace, Glendale, Montrose, Kagel Canyon, and Pasadena. Looking for THC or CBD products. Indica or Sativa. Edibles to cannabis plants. Glendale cannabis, sunland cannabis, tujunga cannabis, la crescenta cannabis, la canada cannabis, montrose cannabis, foothill blvd legal cannabis dispensary serving the community.
What kind of Cannabis is right for me?
Weedway Cannabis Dispensary leads with education and information. We know it is important to consume cannabis properly depending on your medical condition and/or if it's for recreational use. Cannabis consumption has evolved to a new level because of legalization and the creative imagination.
In order to get the best cannabis for your buck or right product for your condition we hold Coffee & Cannabis with the Community every Saturday from 10am to noon. Please stop by to find out more about cannabis products.treated eight epileptic patients
METHODS OF CANNABIS CONSUMPTION
Most of us are aware of the medicinal benefits that cannabis plants hold. Cannabis is now, more than ever, being explored and studied. Rich in cannabinoids, vitamins, minerals, fatty acids, and much more, the beneficial components of cannabis can be consumed in various ways.
Smoking cannabis is customary. Nowadays, there are high THC/CBD strains. These strains of cannabis can be smoked and even transformed into a concentrate. With its high THC/CBD and/or low THC/CBD content, Hemp included, can be transformed into a high CBD concentration. As the great potential of alternative ingestion methods are being discovered by many, the future of cannabis is heading towards more bold and concentrated forms.
Concentrates refers to the separation of the essential oils of a plant from the plant's fibers. This allows to collect a high concentration of plant compounds into a product. THC/CBD concentrate has a wide variety of uses including, but not limited to, infusions for topical and edible products, wellness supplements, and products for inhalation.
Vaporization of high THC/CBD cannabis flower or concentrates through typical vaporizer pens is an easy way to consume. This method allows the cannabis or oil to be heated without being burnt, releasing the active ingredients into a vapor. Vaporizing allows to be inhaled without the adverse effects and smell that can come with smoking. Vaping legal cannabis vapes was not the problem that was in the news recently.
THC/CBD oil is a natural botanical concentrate that is high in the compound THC/CBD, sometimes infused in olive oil , for example. In whole plant extraction, an abundance of THC/CBD, as well as a natural balance of compounds, terpenes, omegas and proteins can be found. THC/CBD oil is typically applied under the tongue before swallowing. This oil can also be added to room temperature or cool edibles, such as on a cookie or a smoothie.
Tinctures are meant to be consumed orally, using a dropper and applying drops under the tongue. However, tinctures are MCT or vegetable glycerin based cannabis extracts that tend to be less concentrated in THC/CBD than oil.
Sublingual sprays are concentrated cannabis tinctures that are available in variety of CBD to THC ratios. They are meant to be used by being sprayed under the tongue. Papa & Barkley tinctures are a great way to consume cannabis without smoking.
Edibles are an enjoyable way to consume THC/CBD. A full-spectrum THC/CBD concentrate can be used to infuse your cooking oil or butter. With endless food choices, THC/CBD edible options areextensive and delicious!
Capsules are a solid and accurate way to consume a prescribed dosage. The dose itself is in pill form. Capsules can be a pure and natural THC/CBD supplement enclosed in a soft soluble container, such as our Papa & Barkley Capsules. Furthermore, THC/CBD capsules are easy to consume andconvenient to carry with you!
What People Say

Let me tell yaa my experience. I walk in and am greeted by Rosie by a first name, which I think is amazing with all customers that come on a daily basis. She knows exactly what I want/need and always has this smile on her face.. and now that they have opened their delivery & online-order service from their website, I even referred my lazy friend Ross, so that he does not have to drive from La Crescenta to Sunland, after returning back home tired. Jeez, he is always tired! Oh man, why I blame him? Even I get my stuff delivered to Glendale at some special weekends, all the way from Sunland. Why?… I bring in a list of items I usually research in advance and Rosie is able to educate me better on what types of strains could be most helpful for my medical condition. I trust her cannabis knowledge and she is really supportive.
Delivery and Guidance

Let me touch base on their pre-rolls though! Best pre rolls I've ever had... the don't do the cones, they don't do the filters... just good old joints man! And they're all individually hand rolled, quality cannabis 1 gram joints (no shake or seeds here people!) sativa or indica, whatever your cup of tea is, they have it. And talk about attention to detail... every single one of their pre rolls is a replica of the other, and they burn amazing.
Hapiness Home Delivered!

The decor in the collective is pretty cool too! They have all kinds of decorations, table displays and banners on the walls and the way everything is lit up inside is really crisp and classy looking. If you're out in the city, stop by and check them out. You won't be disappointed! Now... off to get my prerolls and enjoy this beautiful 50 degree Sunland Winter Day!
I love this place, their prices can't really be beat