Say "Hi'gh to Breakfast – Canna-Butter Infused Baked Potato Recipe
CannaButter-Infused Baked Potato Recipe
Ingredients
1 russet potato, cleaned
1 tablespoon CannaButter
2 tablespoons sour cream, plus more for garnish
1/4 cup cheddar cheese, grated
Salt and pepper, to taste
Crispy bacon, for garnish
Chives, for garnish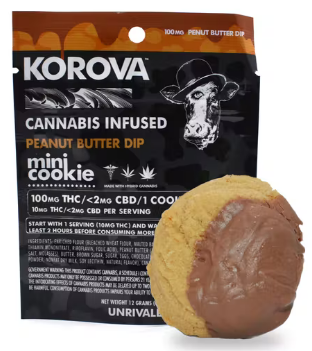 Buy Cannabis Infused Peanut Butter Dip at Licensed Cannabis Weed Dispensary, Sunland
Preparation
Step 1
Preheat the oven to 400 degrees. Place potato on a cookie sheet or directly on the wire rack and bake for 45 minutes to 1 hour. Allow potato to cool slightly before handling.
Step 2
Score potato with a knife in an X shape. Scoop potato flesh into a bowl. Add cannabutter, sour cream, half the cheddar cheese, salt and pepper. Mix until filling is smooth. Place back into potato skin and top with remaining cheddar cheese.
Step 3
Place in oven and bake until cheese is bubbly and melty, about 10 minutes. Top with sour cream, chives and bacon bits. Enjoy!