What is CBD
Cannabidiol or CBD is a naturally occurring cannabinoid found in cannabis plant. It is one of over one hundred cannabinoids found in hemp plants. However, unlike the full cannabis plant, CBD does not contain THC which is responsible for the high feeling that the recreational herb provides.
Four Regular Benefits of CBD
Pain Management
The endocannabinoid system of the human body helps in the regulation of sleep, appetite and pain response. These naturally produced endocannabinoids are neurotransmitters that bind to cannabinoid receptors in the body's nervous system. CBD can help to reduce chronic pain by impacting this receptor activity, thus reducing inflammation and interacting with neurotransmitters.
Heart Health and Blood Pressure
Research work by the American Society for Clinical Investigation, has stated that CBD may be an effective, natural treatment in lowering high blood pressure. One study revealed that using CBD oil reduced resting systolic blood pressure and stroke volume in subjects who were exposed to stress. Research work also stated that the anxiety regulating properties of CBD were responsible for the decrease in blood pressure, which ultimately supported heart health.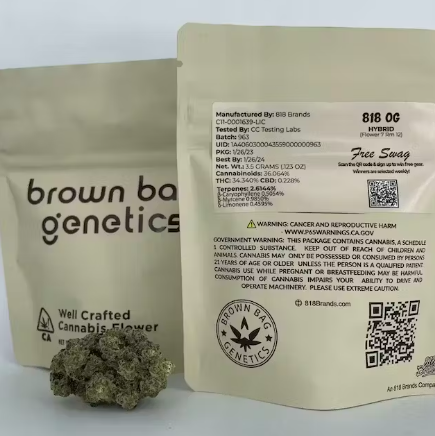 Get the Best Quality Cannabis Flowers Delivered – Visit Our Store or Order Online Now
Sleeplessness and Anxiety
CBD oil has been safely used to treat anxiety, including sleeplessness and PTSD. CBD has the ability to act on the brain's receptors for serotonin, a neurotransmitter that helps to regulate mood and social behavior. It is similar to anti-depressants, only more natural.
Acne Treatment
Research work states that CBD oil may be used to treat acne. This is due to its proven efficacy in treating inflammation and its ability to reduce the production of sebum and prevent the activation of small secreted proteins called cytokines.