How to Make CBD Moscow Mule
Ingredients
2 ounces of vodka
1 ounce lime juice
1/3 ounce of ginger syrup
1 serving of Water-Soluble CBD
ginger beer, to top
lime wedge
mint sprig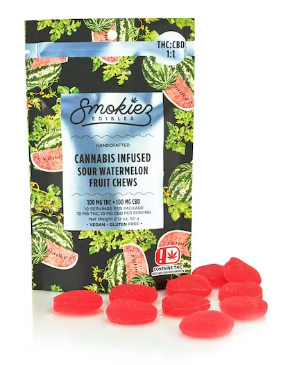 The Best Quality CBD Gummies from WeedWay – Licensed Cannabis Dispensary, Sunland-Tujunga, California, Los Angeles
Preparation
Step 1

Make ginger syrup

1. Bring 1/2 cup of water to boil in a small saucepan.
2. Add 1/2 cup of sugar and stir until completely dissolved.
3. Add a 3-inch stem of fresh ginger. Cover and reduce to a simmer.
4. Simmer for 30 minutes. Remove from heat, cool, and strain.
5. Once made the ginger syrup can be stored ideally in an old jar. Sealed and refrigerated, it's good for up to a month!

Step 2

Fill a chilled copper mug ( or highball glass) with ice.

Step 3

Add vodka, lime juice, ginger syrup, and CBD and stir briefly to mix.

Step 4

Top with ginger beer.

Step 5

Garnish with your lime wedge and mint sprig.