Get creative with safe, fun activities this summer lockdown like cooking with cannabis!
CBD Infused Pomegranate Punch Recipe
Ingredients
3 oz pomegranate juice
1 oz fresh squeezed lime juice
3 oz sparkling water
1/2 oz CBD simple syrup (adjust according to preferred dosage)
ice cubes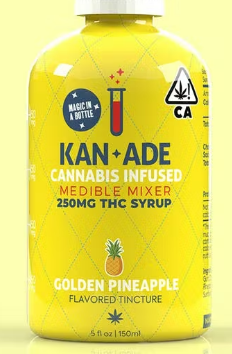 Shop Online for Cannabis-Infused Tinctures from Legal Cannabis Dispensary, Sunland, California
Preparation
Step 1
Shake pomegranate juice, lime juice and simple syrup with ice cubes in shaker.
Step 2
Pour into medium glass of choice.
Step 3
Top off with sparkling water. Enjoy!