Hair problems is one of the biggest concerns of people across the globe and only a few solutions have come to the rescue. From ayurveda to hair transplant treatments, there are many options to explore, but only few show satisfactory results. But the right solution might be found in cannabis.
Apart from CBD along with CBG's (components in cannabis) incredible therapeutic benefits of healing chronic ailments, theses constituents of the herb are quite competent to tackle everyday problems such as that of your hair.
Here are four ways in which CBD can reduce hair loss and influence growth and health.
One: Encourages Hair Growth
Several factors restrict hair growth, such as lack of nutrients, dandruff or chemical deposits. Thick and luscious hair might be possible using a CBD oil with regular hair care regimen. CBD oil comes with the goodness of omega fatty acids that seal moisture in the hair and nourishes the cuticles. According to a recent study on the inhibition of human hair follicle growth by endo- and exocannabinoids, massaging the scalp with the CBD oil soothes the dryness on the scalp by absorbing the nutrients.
Two: Improved Blood Circulation
CBD oil encourages improved blood circulation. Improved blood flow in the area near hair follicles encourages the growth and strengthening of hair. CBD interacts with the endocannabinoid system to elevate cerebral blood circulation that results in nutrients reaching the hair for good growth.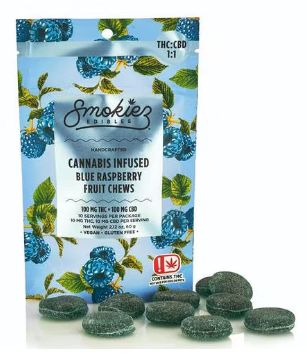 Buy CBD Gummies Online from LA, California based Legal Cannabis Dispensary
Three: Treats Scalp Conditions
CBD has test-proven anti-inflammatory properties that aid in soothing scalp inflammation, for example, like eczema. The irritation and patchy flaking of the skin in the scalp can affect hair growth and lead to premature baldness. The cannabinoid receptors present on the scalp interact with CBD oil to regulate the functioning of the immune system. It calms skin inflammation in these areas and decreases hair loss. The interaction of CBD influences the natural sebum or oil levels in the scalp that also reduces problems such as dandruff and dry scalp.
Four: Prevents Hair Damage and Breakage
Environmental factors along with poor lifestyle choices can have an intense impact on the overall health of your hair. Exposure to dust, pollution and UV radiation damages the very building blocks of hair. CBD oil features a potent moisturizing property that can help treat dry and lifeless hair, and also smoothens texture and creates a better appearance. The oil also acts upon the scalp to cleanse deposits of chemicals that could block the hair from growing properly.