There's nothing quite like starting your day with a cup of coffee and a warm blueberry muffin. Take your morning muffin to the next level by adding a cannabis-infused streusel to the top.
Blueberry Muffins with Cannabutter Streusel Recipe
Ingredients
1/4 cup of butter, softened
1/2 cup of sugar
1 egg
1 teaspoon of vanilla extract
2 1/2 cups of all-purpose flour
4 teaspoons of baking powder
1/2 teaspoon of salt
1 cup milk
1 1/2 cups fresh or frozen blueberries
Streusel
1/2 cup of sugar
1/2 cup of all-purpose flour
1/2 teaspoon of ground cinnamon
1/4 cup of chilled cannabutter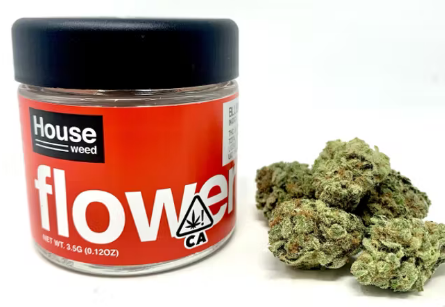 The Best Cannabis Flowers available at WeedWay – Licensed Cannabis Weed Dispensary, Sunland, California
Preparation
Step 1
Preheat the oven to 375 degrees F. Cream butter and sugar in a large mixing bowl. Add vanilla and sugar, and mix well.
Step 2
In a small mixing bowl, combine flour, baking powder, and salt. Add to the wet mixture, along with milk. Add blueberries and gently combine.
Step 3
To make the streusel topping, combine sugar, flour, and cinnamon in a small bowl. Cut in butter, and mix with fingers until crumbly, and set aside.
Step 4
Grease a muffin tin or add liners to the cups. Spoon in muffin batter until the cups are ⅔ of the way full. Sprinkle streusel topping over the top of each muffin. Bake for 25-30 minutes until lightly browned, and allow to cool on a metal wire rack before serving.