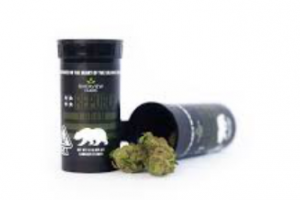 Cannabis Flower at WeedWay – Cannabis Weed Dispensary at Sunland Tujunga, LA
Cannabis lovers have heard many a time and perhaps read many marijuana-infused banana recipes. While it is a delicious dessert, it takes skill to bake it to perfection. In contrast, if you have cannaoil, Go Bananas recipe is incredibly simple to make It takes the 'humble' banana to another level.
Ingredients
Bananas sliced in half
1/2 tsp. cannabis oil per half a banana slice
One tablespoon of chocolate chips (dark, milk, or white) per slice
Heatproof bowl
Parchment paper
Preparation
Place your chocolate chips and cannabis oil into a heatproof bowl.
Heat slowly over a low temperature. Allow the mixture to gently melt without burning or ruining the cannabinoids in the oil. The boiling point of THC is around 315 degrees Fahrenheit. For CBD, it is somewhere in the 320-356-degree range. However, both sublimate off at lower temperatures. To stay on the safe side, don't go above 250 degrees.
Once melted, stir the mixture until it is smooth with no lumps or bumps.
Add the chocolate to your bananas, ensuring they are well coated.
Once you are happy with your bananas, place them on a parchment paper-lined baking tray. Place them in the freezer.
Once frozen, you are ready to indulge in your cannabis-infused treats.