Cannabis-infused cooking oils, commonly referred to as canna oils, are popular among many medical marijuana patients. Marijuana-infused cooking oils are a must-have for most medical marijuana patients when it comes to cooking with cannabis at home.
How to Make Cannabis-Infused Cooking Oil (Canna Oil)
Ingredients
6 cups extra virgin olive oil (organic preferred) (or)canola oil
1-ounce cannabis buds, finely ground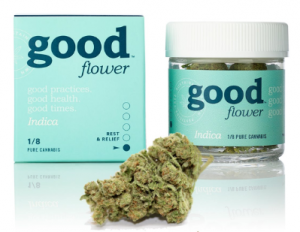 Cannabis-Infused Cooking Oil Recipe
In a heavy saucepan (or a double boiler), slowly heat the cooking oil on low heat for a few minutes. You should begin to smell the aroma coming from the oil.
Add a little bit of cannabis to the oil and then stir until it is fully coated with oil. Keep adding more cannabis until the entire amount of cannabis is mixed into the oil.
Simmer on low heat for 120 minutes, stirring occasionally. Remove the mixture from the heat and allow it to cool before straining.
Press the cannabis against a metal strainer with the back of a spoon to wring all the oil out of it. The oil is best stored in an airtight container in the refrigerator for up to 2 months.
Throw the leftover cannabis in the compost.
Any affordable virgin olive oil works nicely for this recipe, but organic sourced oil is always the preferred choice for health-conscious medical marijuana patients.