Finally, you got your medical recommendation for cannabis! Now it's time to pick up the right cannabis medication from your nearby cannabis dispensary.
Sativa strain or Indica strain? What about a hybrid? Here we discuss the Cannabis Indica strain and what are the effects of this strain so you can understand better before buying if you are recommended Indica strain.
Effects of Cannabis Indica
Indica plants tend to be shorter and wide with denser buds. This cannabis strain are usually associated with closer ratio of THC to CBD levels. CBD is often considered the primary cannabinoid for those seeking medicinal qualities of cannabis. Indica strains are known for producing a "body high," leaving you physically relaxed and even sleepy. Most people prefer indica effects in the night-time.
Generally a CBD dominant strain can help you to get:
Relief of pain
Lowered anxiety levels
Seizure prevention for epileptics
Better sleep
So, an Indica strain which is balanced in THC/CBD produces some serious medicinal effects.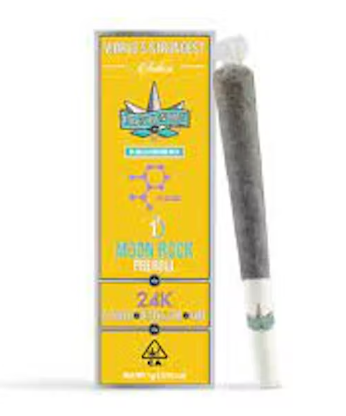 Cannabis Indica Pre-Rolls available at WeeWay – Los Angeles, California, Sunland-Tujunga based Legal Cannabis Weed Dispensary
Benefits of Cannabis Indica
Cannabis Indica presents a number of benefits for the medical and recreational user. Recreationally, indica weed is more popular to use before watching a movie, relaxing and winding down at night. It is also primarily known to make you feel happy, sedated, euphoric, hungry and sleepy.
Medically, indica weed is popular for treating sleeping problems, muscle spasms, chronic pain, anxiety, PTSD and appetite loss. The higher CBD content of many indica weed strains also makes them a preferred choice among many medical marijuana patients, like those who have multiple sclerosis, fibromyalgia, and lupus.