One of the easiest, tastiest and most filling breakfast recipes out there are oatmeal pancakes. For added servings one can add small leafy greens, banana slices or blueberries.
Cannabis Infused Oatmeal Pancakes Recipe
Servings: 4 medium sized pancakes
Ingredients
1 tablespoon clarified butter
1 ripe banana
1/2 cup of rolled oats
1 large egg
1 tablespoon nut butter
1 tablespoon honey
4-8 drops cannabis tincture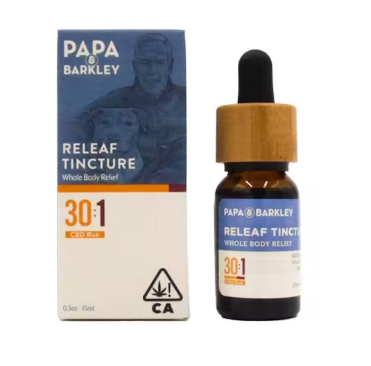 Cannabis Tincture at Legal Cannabis Weed Dispensary, Sunland, California
Preparation
Step 1

In a blender, combine the ripe banana, rolled oats, egg, and tincture until blended (you can add leafy greens here if you'd like to make this recipe even healthier).

Step 2

In a large skillet, heat the clarified butter over medium-high heat. Pour the batter into the skillet like you would when making traditional pancakes. Wait for bubbles to appear in the batter before flipping. If you'd like, you can add banana slices or blueberries before flipping the pancakes for a nice additional touch.

Step 3

Flip the pancakes to finish cooking. Plate the pancakes and drizzle with the honey and nut butter.