Some cannabis enthusiasts prefer cannabis strains with a specific flavor. Some strains have distinct flavors such as orange, pine, lemon, coffee and cherry etc. If you are looking for cherry flavored cannabis strains, then this list would help you to find one.
1. Black Cherry Cheesecake
A moderately potent indica-dominant strain  that was developed crossing Black Cherry Soda, Super Silver Haze and cheese. It has some awesome effects, including mitigating chronic pain, enhancing mood, and assisting with insomnia and sleeplessness. The cherry aroma is strong. The strong aroma translates over to the flavor of the strain.
2. Cherry Bomb
A cross of California indica and Hawaiian sativa, Cherry Bomb has a musky, cerry aroma and a mild flavor.  Those with depression that inhibits focus and creativity may find this strain useful in correcting those issues. It also helps to relax the mind and body so that creativity flows and stress melts away.
3. Black Cherry OG
An indica strain, Black Cherry OG  was bred by Grand Daddy Purple that combines Ken's OG with an unknown Granddaddy Purple hybrid. The buds are very dense and have a dark purple hue. For those with more significant pain and insomnia – this is an ideal option as it helps relax the mind and body. Pain and the inability to sleep can leave you in a bad mood, but Black Cherry OG helps improve that mood significantly.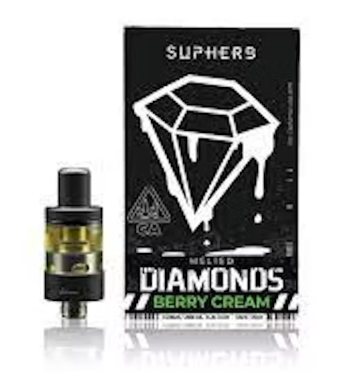 Black Cherry Live Resin at Legal Cannabis Weed Dispensary, Sunland, California