How to Make Blazin' Baklava
Ingredients
Cannabis Honey

1/8 ounce cannabis
1/2 cup coconut oil
Cheesecloth
1 cup honey

Baklava Pastry and Filling

1 (16 oz) Phyllo dough, thawed according to package instructions.
1 1/4 cups melted butter (2 1/2 sticks)
1 lb (about 4 cups) walnuts or pistachios, finely chopped
1 teaspoon ground cinnamon

Syrup

1/2 cup sugar
1/2 cup water
Juice and zest of 1 lemon
1 cup cannabis honey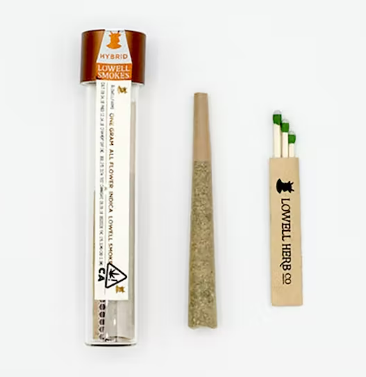 Buy Cannabis Pre-Rolls Online from WeedWay, Legal Cannabis Dispensary, Sunland, California
Preparation
Cannabis Honey

Step 1

Decarb a quarter of an ounce cannabis in the oven at 240 degrees for 30 to 40 minutes to activate the THC. Grind cannabis, but not too fine.

Step 2

Pour cannabis into a heatproof jar. Add 1/2 cup coconut oil. Close lid. Place sealed jar inside a slow cooker. Pour hot water around the edges until three-fourths of the way up the jar. Cook on high for 4 hours.

Step 3

Wrap cheesecloth over a glass jar, and strain cannabis coconut oil. Mix in 1 cup of honey, stir until fully incorporated. Serve immediately or store until needed.

Baklava Pastry and Filling

Step 1

Preheat the oven to 350˚F.

Step 2

Chop walnuts in a blender, a food processor, or with a knife until very finely chopped. Mix in cinnamon and set aside.

Step 3

To assemble the baklava, place 10 phyllo sheets into 13×9 inch baking pan one at a time, brushing each sheet with melted butter. Spread about ¾ cup of nut mixture over dough.

Step 4

Add another 5 layers of phyllo, brushing each sheet with butter. Add another layer of nuts. The total sequence of phyllo layers should be 10, 5, 5, 5, 5, 10. Brush the very top with butter.

Step 5

Cut pastry into 32 equal pieces.

Step 6

Bake the baklava for roughly 50 minutes, until golden on the edges and tops.

Syrup

Step 1

While the baklava is baking, make your syrup. In a saucepan, boil sugar and water until the sugar has dissolved, then reduce to simmer for 5 minutes.

Step 2

Turn heat off, then let cool slightly. Add zest of one lemon, lemon juice, and cannabis honey.

Step 3

Pour the syrup evenly over the baklava.

Step 4

Let the baklava cool completely at room temperature. Store at room temperature in an airtight container for 1 to 2 weeks.