Chicken Soup with Canna-Dumplings Recipe
Ingredients
Chicken Soup
One 49 ounce can chicken broth
1/2 lb. chicken breasts, skinned and boneless
1 medium onion, chopped
1 celery stalk, sliced
1 cup sliced or baby carrots
1/2 cup chopped dill or parsley
Canna-Dumpling
1 1/4 cup flour
1 tablespoon baking powder
2 teaspoons sugar
1/2 teaspoon salt
2 tablespoons Easy Butter canna-butter
2/3 cup cannamilk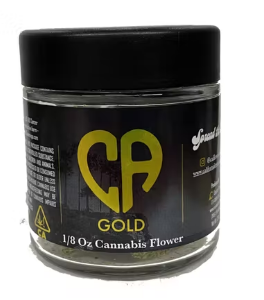 Shop Now for the Best Cannabis Flowers in California, LA Area from WeedWay – Licensed Cannabis Dispensary
Preparation
Chicken Soup
Step 1
In a large saucepot combine the broth with the chicken and simmer for 20 minutes. Remove any particles that float to the top.
Step 2
Add the remaining ingredients and simmer for another 45 minutes. Remove the chicken, cut in pieces and return to the pot. While the chicken is simmering, prepare the dumplings.
Canna-Dumpling
Step 1
In the bowl of a food processor mix flour, baking powder, sugar, and salt.
Step 2
Add cold canna-butter and pulse until crumbly.
Step 3
Add milk to form a soft dough that begins to form a ball. This recipe makes 6 good size dumplings.
Step 4
Drop the dumplings into the simmering soup.
Step 5
Cover and cook for 15 minutes without lifting the lid. When the dumplings are done they will have floated to the top of the pot.
DONE!