Top 4 Strongest Sativa Strains

Shop Online: Ghost Train Pre-Rolls
1. Ghost Train Haze
Ghost Train Haze was named by High Times one of the Strongest Strains on Earth. This high-energy mostly sativa strain is bred from an original Ghost OG cut crossed with Neville's Wreck. It produces nice frosty dense buds measured at 28% THC. Sour and hazy flavors with a subtle good smell. Very powerful cannabis that gives amped-up effects.

Shop Online: Bruce Banner Cannabis Pre-Rolls
2. Bruce Banner
Bruce Banner is an award-winning sativa dominant OG Kush and Strawberry Diesel hybrid bred in Colorado at The Haven, a Strainwise dispensary. With its monster dank, dense and potent cannabis buds tested at 28.35% THC, Bruce Banner packs a real hard punch. One of the most popular marijuana strains in America. Classic diesel aroma combined with berry and hashy flavors. The highly aromatic buds give powerful, heady sativa effects and a functioning body stone.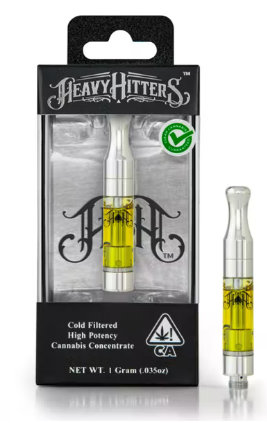 Shop Online: Sour Diesel Cartridges
3. Sour Diesel
Sour Diesel is a famous East Coast weed strain born in the 90's when a hermie DNL (Hawaiian X RFK Skunk/NL) pollinated a Chemdawg plant. The resulting seeds produced the sativa dominant hybrid praised around the world for its super pungent sour buds. A powerful gas stench with sour fruit flavors comes from the dense, resinous light-green buds. Stimulating, energetic high.
4. Amnesia Haze
Amnesia Haze is the authentic first prize HTCC 2012 champion sativa strain best known for its high quality sativa buds that give powerful, mind-erasing effects. Bred from South East Asian, Jamaican Haze and Afghani/Hawaiian genetics. Flavors of lemon, anise seed and tropical fruit. Amnesia Haze is a very smooth smoke with a hard-hitting buzz.