CBD dominant cannabis strains appeal to patients looking for anti-pain, anti-inflammatory and anti-spasm effects, all associated with inflammation. The suggested top 4 strains below can help treat inflammatory diseases and the symptoms that go with them. They also treat symptoms related to the treatments for the diseases like pain, inflammation, spasms, depression, anxiety and more.
Top 4 Cannabis Strains for Inflammation
1. Jack Herer
This sativa dominant hybrid of Northern Lights #5 and Shiva Skunk heads up the list for treatment for inflammation and pain of any kind. In addition to its pain and inflammation-fighting prowess, Jack Herer is very much preferred by patients because it does not create any sedative effect. This makes it eminently suitable for use during the day – especially as it was developed with the aim of leaving you clear-headed after using it.
Shop Online for Jack Herer Cannabis Buds, Cartridges from WeedWay – Sunland based Cannabis Dispensary
2. Harlequin
Next to Jack Herer, Harlequin is another sativa-dominant strain known for its high CBD levels, suitable for daytime use. It leaves you clear-headed and able to focus easily – even creatively – on problems without feeling sleepy. Harlequin has also earthy, mango flavor which many people enjoy.
3. Northern Lights
Northern Lights is famous in the cannabis community because it is one of the best cannabis strains for inflammation, pain relief, insomnia as well as depression. Northern Lights leads to the whole-body relaxation effect which so many people with sleeping problems, pain and inflammation crave. It also serves to calm the mind, leading to its well-known powers against stress and depression.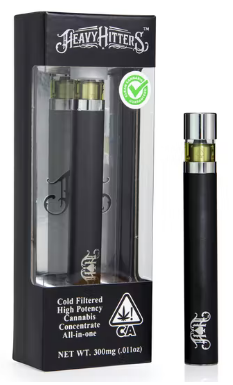 Shop Online for Northern Lights Vapes and Cartridges from WeedWay – Licensed Cannabis Dispensary
4. Blueberry Kush
This blueberry tasting indica-dominant strain is taken for sleep and information relief. This strain creates that much sought-after whole-body relaxation effect, excellent for stress relief, insomnia and sleeping problems as well as nausea, headaches and some mood disorders. This strain send users on their way to a relaxing sleep.