Everybody loves ice cream! It is perhaps the single most famous dessert of all time and there is only one thing that could ever make it better: Cannabis! This cannabis ice cream makes for the perfect dessert for adults and is pretty easy to make.
Ingredients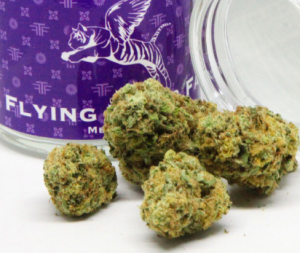 500ml of cream
75g sugar
50g of cannabutter
Two saucepans
Mixing bowl
Procedure
Heat the cream in a saucepan over medium heat, bringing it to a simmer.
Using your other saucepan, melt the cannabis butter. Add the sugar and melt the two ingredients together. This will form a sweet and cannabis-rich liquid.
To add flavor, mash the fruit of your choice in a mixing bowl. We love strawberries, but you can add any fruit you like.
Once your fruit reaches the desired texture, combine all the ingredients, and add to a large container.
Pop your mixture into the freezer for a few hours until frozen, then enjoy!